This beautiful brindle coat isn't seen often. This handsome guy was rescued by IMP's from a shelter.

Miniature Pinschers of Different Color

Here are few pictures of Miniature Pinschers in

color's that aren't seen everyday.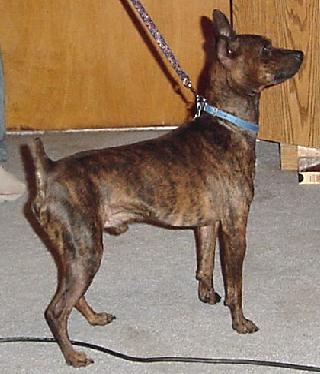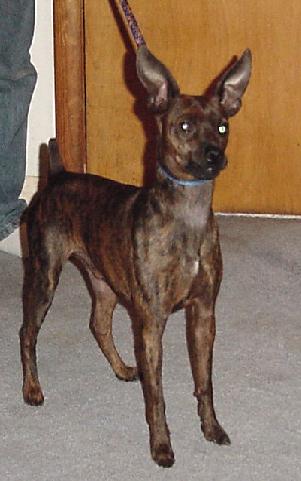 A page of standard Min Pin colors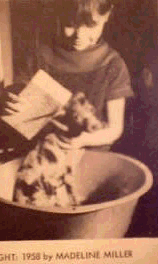 This beautiful spotted colored coat is called a Harlequin. But not seen in this modern day.

At one time they were even seen in the show ring.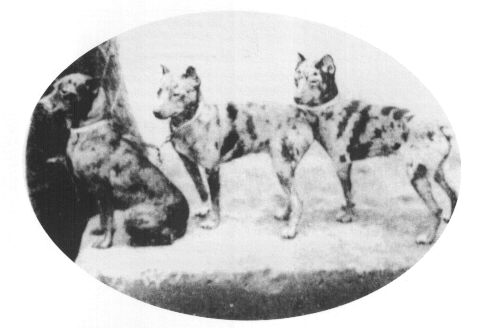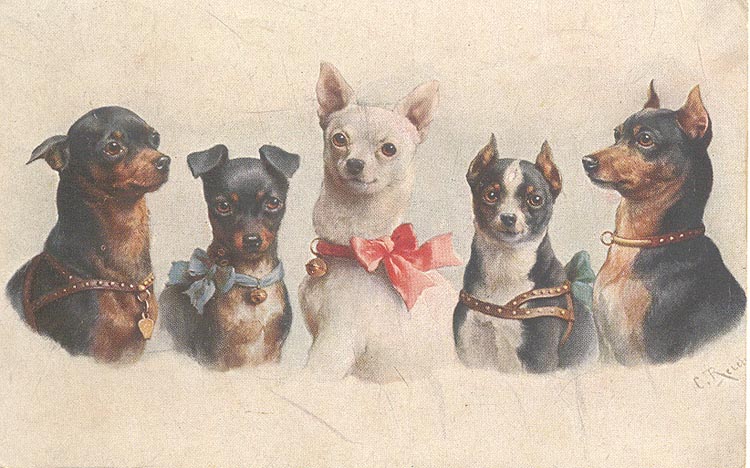 This picture of a old postcard showing Min Pin's in unseen color's of today, colors that ONCE were, that is believed to be no longer. 

Three beautiful Harlequin colored Miniature Pinschers.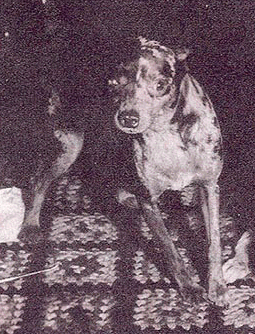 Byron is a red merle HARLEQUIN,  visit
Byron
©2002- 2011

All Rights Reserved.

Unauthorized duplication or distribution is strictly prohibited. Pictures are protected by Copyright Law.  

These pictures are for your viewing pleasure. 

They are NOT to be copied and/or used elsewhere. 

Any violation of this law will cause legal action to be initiated.

Here is a brindle pup, a friend of mine owns. To see more pictures of Brindles CLICK HERE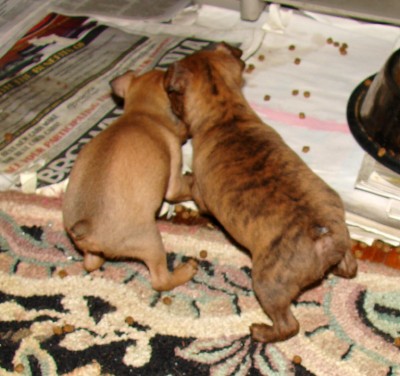 PLEASE DO NOT LINK TO THIS PAGE WITHOUT PERMISSION

       Copying, Linking or using this page for any purpose is                                  forbidden without written consent.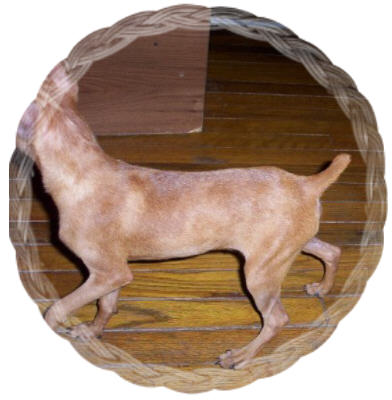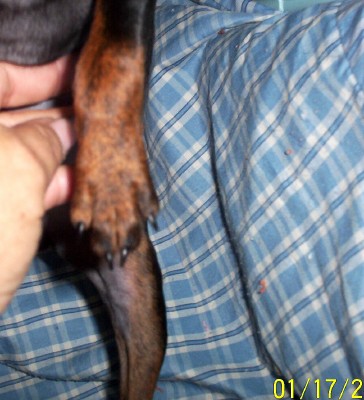 Alex is a  black/rust brindle Harlequin, visit Alex