Alex 

  Black/rust Brindle Miniature Pinscher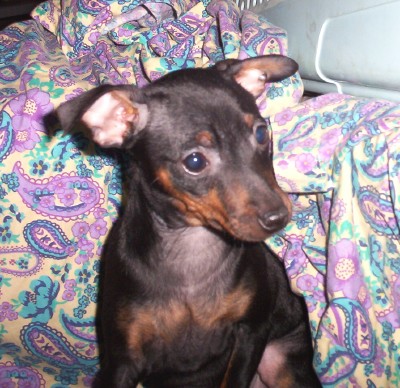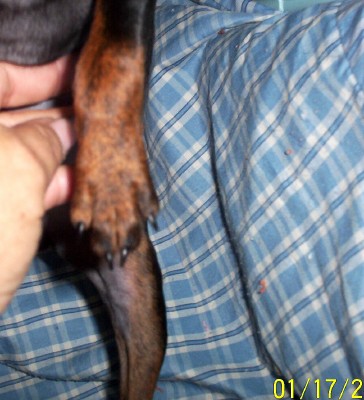 To show the Brindle marking

To show the Brindle marking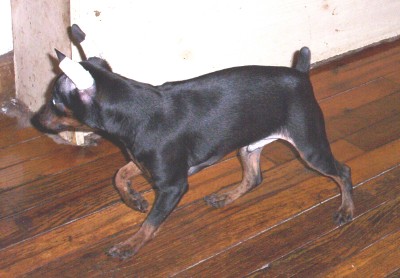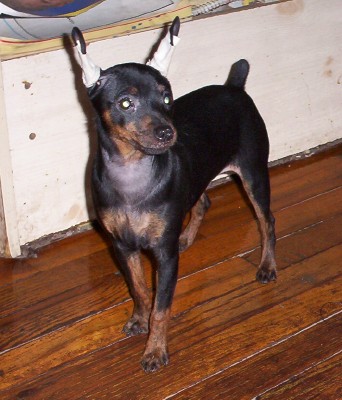 Alex is the new man around here. .

Alex is just a baby now. Can't wait, to see what he will look  like  when hes older.

Alex is registered with the HPA.  (*Harlequin Pinscher  Association) Black/rust Brindle

In this photo of his paw you can see the brindle

©2002- 2012 All Rights Reserved.

Unauthorized duplication or distribution is strictly prohibited. Pictures are protected by Copyright Law.  

These pictures are for your viewing pleasure. 

They are NOT to be copied and/or used elsewhere. 

Any violation of this law will cause legal action to be initiated.

Sally is a Black/rust Brindle,

with her natural tail

Registered with HPA (*Harlequin Pinscher  Association).

PLEASE DO NOT LINK TO THIS PAGE WITHOUT PERMISSION

     Copying, Linking or using this page for any purpose is                        forbidden without written consent.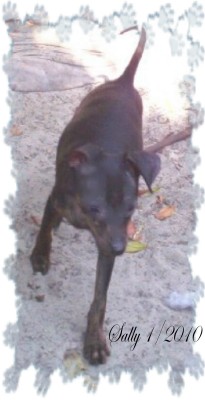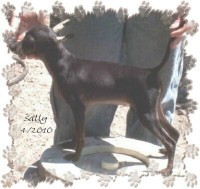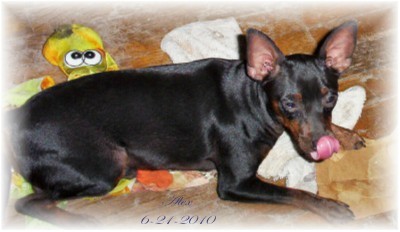 Alex is every thing you would want 10 3/4" tall, nice topline, tail set, tight feet, great movement , erect ears, scissors bite. Super sweet temperament

Can't wait be see his puppies when the time comes.

  Thank you Gretchen             for this wonderful little man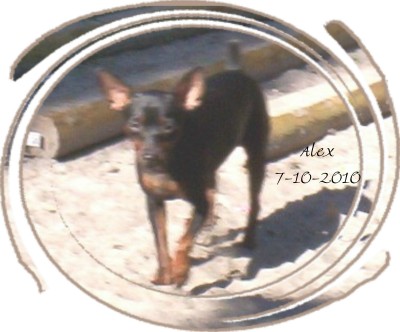 Sally is now spayed & in a pet home.

She didn't get big enough

If it wasn't for her size, she would have been a perfect addition