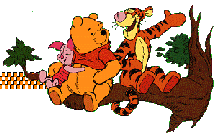 Click on link to visit , after vistings each page you need to click on your BACK button in your browser to be able use the next link.



As a responsible breeder we do everything we can to protect the future of the puppies we produce. 

Unfortunately I am seeing a concern in regards to vaccinations.

Although your puppy has been started on a vaccination schedule while in our care it is critical that you continue that schedule approximately every 3 weeks until your pup has received a series of three immunizations and then a

Rabies after 4 months of age and spay/neuter at 6 months.

DO NOT skip these core vaccines and DO NOT allow your vet to give your small breed dog multiple dosages at the same visit or the same day of surgery.

THAT IS A CHOICE THAT COULD COST YOU THE LIFE OF YOUR PET! I am seeing spay/neuter forms at 6 months of age that state the dog was given a booster shot (Due at 12 weeks), a Rabies shot (Due at 16 weeks) and was altered ALL IN THE SAME VISIT.

PLEASE - PLEASE - PLEASE -

If you have already made this costly mistake and been lucky enough to still have a healthy pet DO NOT put them at risk again as the risk increases each time. PLEASE take a minute to educate yourself [ video link below ]  about the needs of your small breed dog and PLEASE discuss these concerns and choices with your vet as it could make a world of difference for your dog.