Let's Get to Know the Color's of the Harlequin/ Merle Min Pin

                          Harlequin Pinscher Association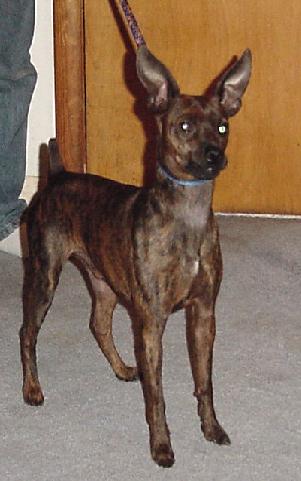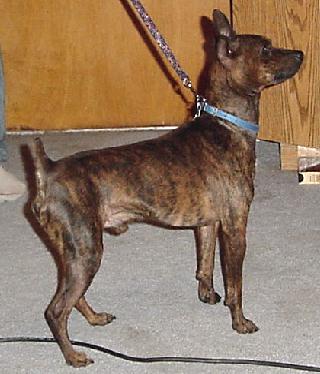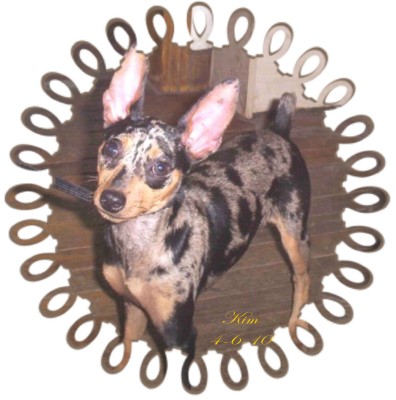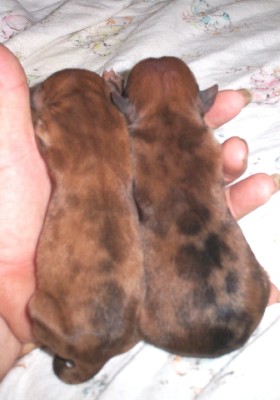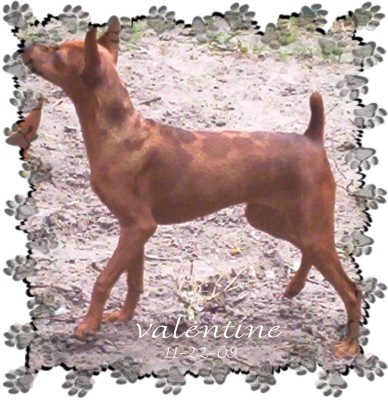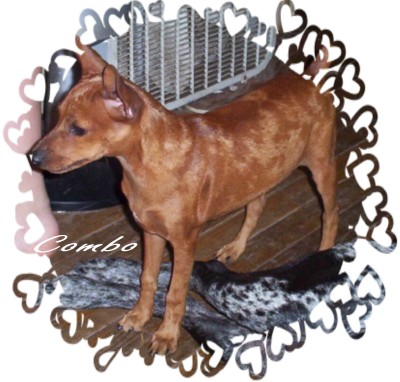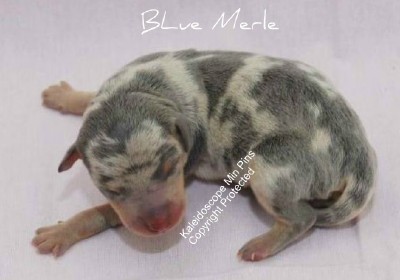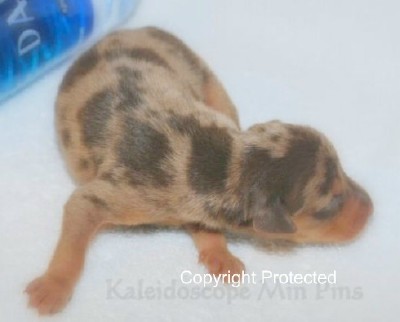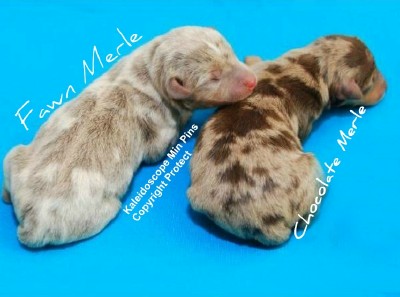 Thank you Kaleidoscope Min Pins for the use of your beautiful pictures

Thank you Kaleidoscope Min Pins for the use of your beautiful pictures

Thank you Kaleidoscope Min Pins for the use of your beautiful pictures

Above two Red Merles and same two below as Adults

Black/tan Merle will have Black spotting.

The confusion comes because the base coat will look blue/gray in the black merle. If it has BLACK spots it's a Black Merle.

Black/tan  Merle  below as Adult

Let's Get to Know the Color's of the Brindle Min Pin

                 Harlequin Pinscher Association

This handsome RED BRINDLE guy was rescued by IMP's from a shelter.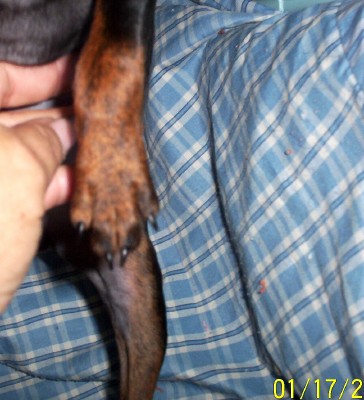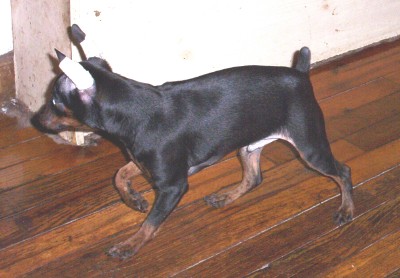 This handsome BLACK/rust BRINDLE guy  is my ALEX

                 In photo of his paw you can see the brindle

©2002- 2012

All Rights Reserved.

Unauthorized duplication or distribution is strictly prohibited. Pictures are protected by Copyright Law.  

These pictures are for your viewing pleasure only. 

They are NOT to be copied and/or used elsewhere. 

Any violation of this law will cause legal action to be initiated.

Hope this page helps end the confusion of the colors in the Merle pattern of the Harlequin Miniature Pinscher .

Bue/tan Merle will have BLUE SPOTTING , not black spots

In the picture below you can see a Fawn/tan Merle with a Chocolate/tan Merle.  

The confusion comes because the base coat in a chocolate/tan merle will look light chocolate/fawn in the chocolate merle.

If it hasCHOCOLATE spots it's a Chocolate Merle.

PLEASE DO NOT LINK TO THIS PAGE WITHOUT PERMISSION

      Copying, Linking or using this page for any purpose is                                  forbidden without written consent.