Hello and Welcome to M&M Pinschers

  Yes, I breed Miniature Pinschers. However, you will not find puppies available here on this site every day of the week. Or even every month in the year. 

   I'm not a big breeder or even a well known breeder nevertheless, this does not imply a lack of quality. I have AKC registered, DNA certified parents , with Champion Bloodlines, Health Guarantee, pets  are sold with spay/neuter contract only. 

   I started with Doberman Pinschers mainly showed in obedience, I did show in the conformation some, taken seconds mostly did get best puppy bitch once. Then my girl friend at the time gave me a pair of Miniature Pinschers. I asked her what am I to do with them? [ you see I was a big dog person ] well they won my heart [ these little guys have a way of doing that ] so for a while I had min pins & dobie's. Marriages came and went but I still had my fur babies. My Dobie's & my first pair of Min Pins have gone to Rainbow Bridge but I will be with them again when the time comes.   

   Many expenses incurre when dogs are being properly taken care of.  You truly get what you pay for. If you are in search of an inexpensive (cheap) min pin then perhaps you need not read any further. 

  My dogs are AKC registered; I strive to produce the best dogs possible, breed type, size, temperament and soundness, by using the best dogs available to me to have healthy, happy, Miniature Pinschers.  Bred for excellent temperaments, conformation and health with overall improvement of the breed in mind, breeding for natural standing ears (no cropping). Not everyone is perfect but I love them, as I know you will too. All my puppies are home raised with my family with the quality that you deserve coming first not quantity. Each litter is carefully thought out and planned, but realistically not every puppy born becomes a show dog.  If a puppy does  become a show contender that is just a plus !   

I have been breeding for the love of the breed first & foremost, since 1986.  My husband doesn't understand but that's ok, I can still love them both. I have  Black/rust, Reds, Chocolates; I am also looking towards the future with the hopes of breeding Blues and Fawns.  

Shipping is available. Written health guarantee. 

All pets are sold with limited registration ON A SPAY/NEUTER CONTRACT.  I'm in good standing with American Kennel Club and I have DNA profiles on all adult dogs that are used for breeding purposes. I do limit my breeding program; therefore, I do not always have puppies available. Reserve your puppy now, I am not a commercial or pet shop breeder, and do not knowingly sell to such businesses, nor will I sell to pet brokers. 

The rumors are true. If you are breeding correctly and honestly with integrity then this really isn't a profit seeking hobby ! 

©2002-2007

All Rights Reserved.

Unauthorized duplication or distribution is strictly prohibited.

Please be patient for the page to load.

And thank-you for your understanding.

                                         Why do I breed? Is your question!

1. I love Min-Pins.

2. I got tired of seeing people buying junk from pet shops and blaming it on the breed.

3.  I don't like puppy mills and buying from pet shops just supports puppy mills.

           How do you reserve your puppy ?

By putting down a deposit.

If you are a breeder or thinking about breeding please let me know in advance, so there isn't any misunderstandings.

I prefer my babies go to loving pet homes. 

Shipping is available, I prefer Continental-Quick pak.

If for any reason you can't keep the dog, I request the puppy/dog back  but due to the fact that the dog has to be

re veterinarian health checked, quarantined, REFUNDS are limited.  

If I don't have what your'e looking for, I may know a breeder who does..

I reserve the right to refuse a sale to anyone. 

I RESPOND TO ALL EMAILS UNLESS THERE IS A  SERVER  PROBLEM  YOURS , MINE  OR INCORRECT EMAIL ADDRESS... IF YOU DON'T GET A EMAIL FROM ME...PLEASE TRY AGAIN...OR CALL :   727 501 5947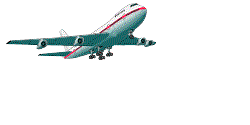 Things I will Ask Of You When You Get A Puppy From Me

Since I can't keep every puppy that I breed, its necessary to keep in touch with the new mommies and daddies to see how my babies are growing up.

I need to know things like height, weight, temperament and general health  (trying to keep genetic health issues from being a problem).

Example the puppy that I keep for myself may never have a problem, but their littermate might. But if I do not  know this I will keep breeding the same parents thinking that I don't have any health issues. So lets be fair to me and future mommies and daddies, because no one wants a sick baby.

That's why it's important to keep in touch.

Thank you, for your understanding.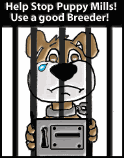 Hello and Welcome to M&M Pinschers